Trading ideas and portfolio tracking. Part VI.
Trading is a risky activity. If you follow anything written in the article, you are responsible for the results. The result of this article may be decreased deposit and lost funds. By reading below and making any actions, you agree with our Disclaimer, Policies, and Risk Warning.
Hi everyone! This time, we issue our weekly journal with a minor delay. Partially because there is too much work to do and partially because I took no actions up till yesterday. Before we move to the positions and changes let me briefly tell you about the newcomers.
First, we are working on an article on how to apply the 20-80 principle in trading education. In other words, we are writing a guide on how to start trading really fast and how to increase your chances for survival and even for success. I'll try to finish the article in the next week, and hope it'll be useful and entertaining.
Second, we start working on an entirely new course. This will be the first course dedicated to a particular instrument, and it will be about stocks. We will cover basics of the stocks, trading dimensions, trading techniques, and many many other useful concepts. The
Ok, so the week was weak. First of all, I stopped gold at the worst possible price, at 1792, right before the turn. Yeah, that sucks, but that's trading, sometimes shit happens - it's just the cost of business. 2 days later, just about now, I reopened 1/3 of the previous position because we see bearish candle formations near the resistance level. Here we have a narrow stop of just about 20 points. The last time we had a stop of 70 points, so this risk-return is much better.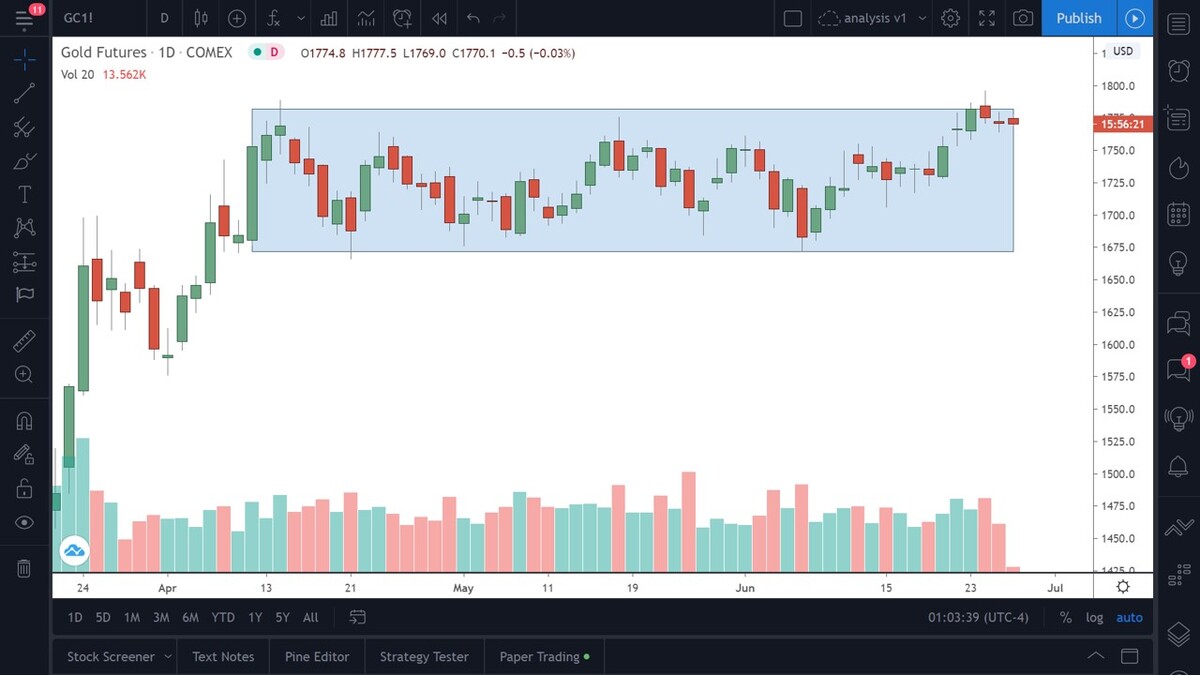 The second thing I want to mention is Corn. Corn dropped heavily yesterday, and I bought 3 contracts more at 318.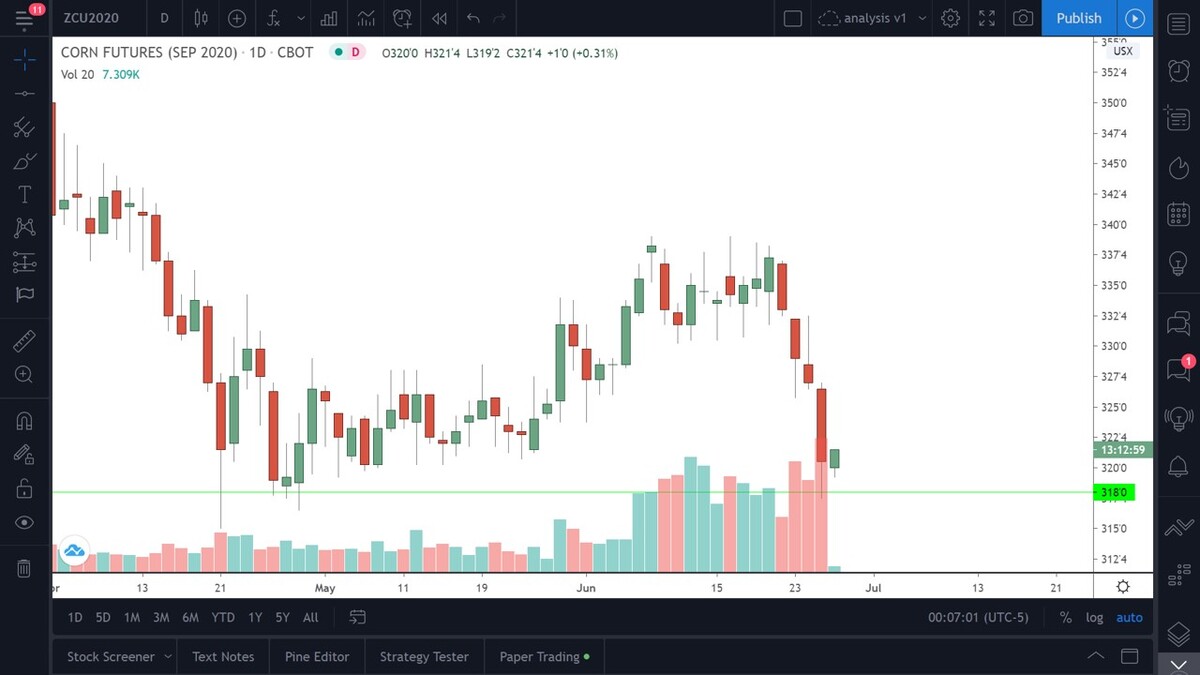 ---
ZC (Corn) 
6J (Yen)
UA
COTY
HTZ
GC (or MGC)
ASB
FINV
TOTAL
---
May 18
May 18
May 26
May 27
May 26
June 10
June 17
June 17
---
319,37
0.009333
7.7
4.62
-
1'770
13,83
1,5
---
$426
$5
$624
-$48
-
-
-$15
$624
$1'616
This was the first week and a half with our P&L curve falling heavily. In such a volatile markets, I think it's normal. Though, gold futures position can be managed better I believe. Anyway the second way of COVID-19 hitting the market and us as well. We will see what happens next.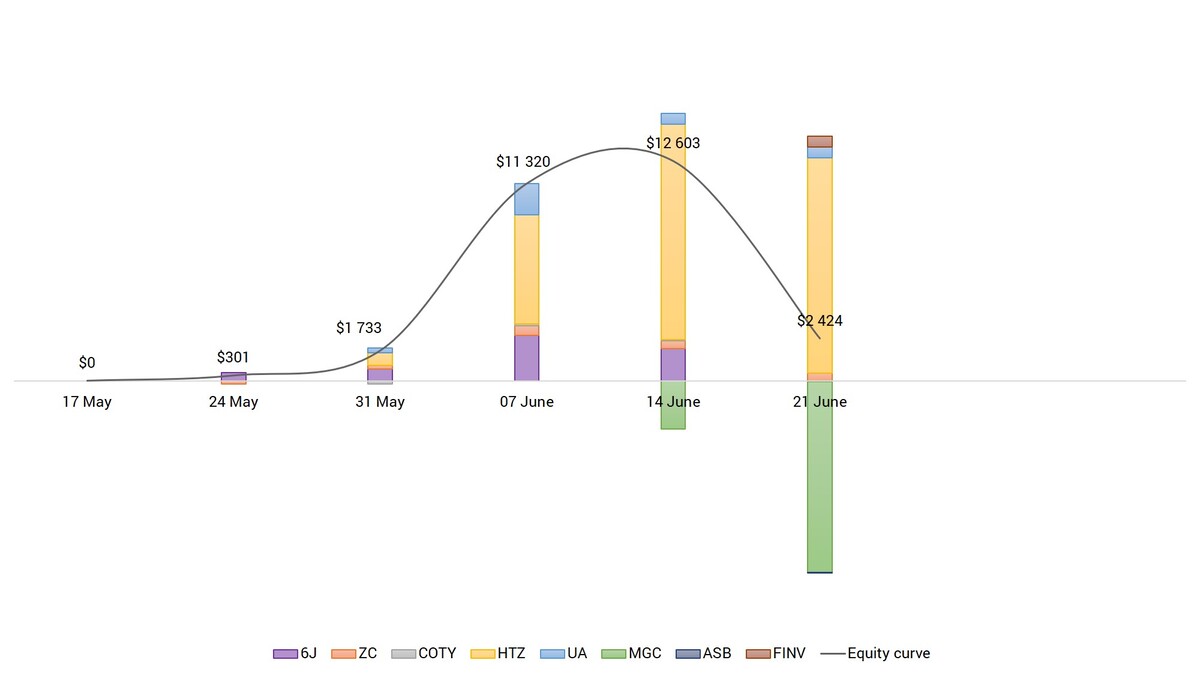 Hope you enjoyed the journal and see you next week!